We would like to sincerely thank all our customers for sending us the following pictures. Seeing our products in their new homes and businesses gives us inspiration and encouragement. We appreciate you choosing some part of Nomadic Son to include in your life and we hope you receive many years of joy from it. Thank you.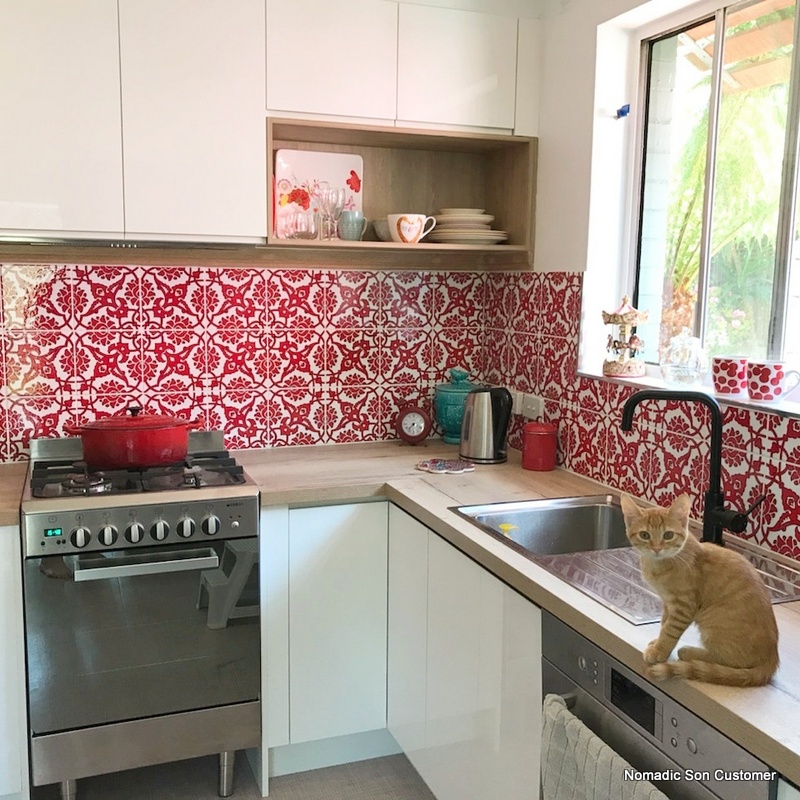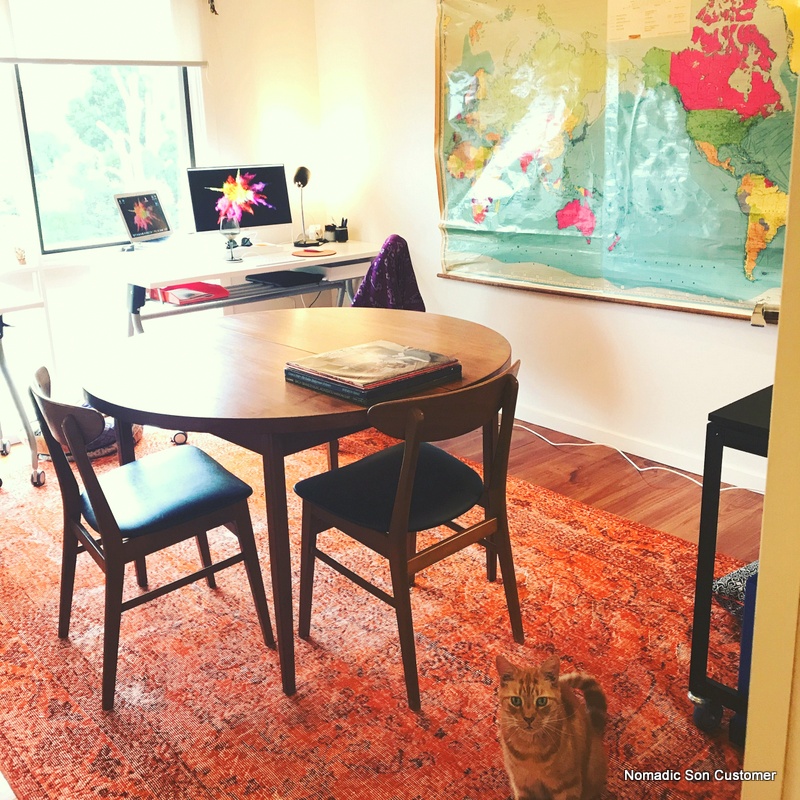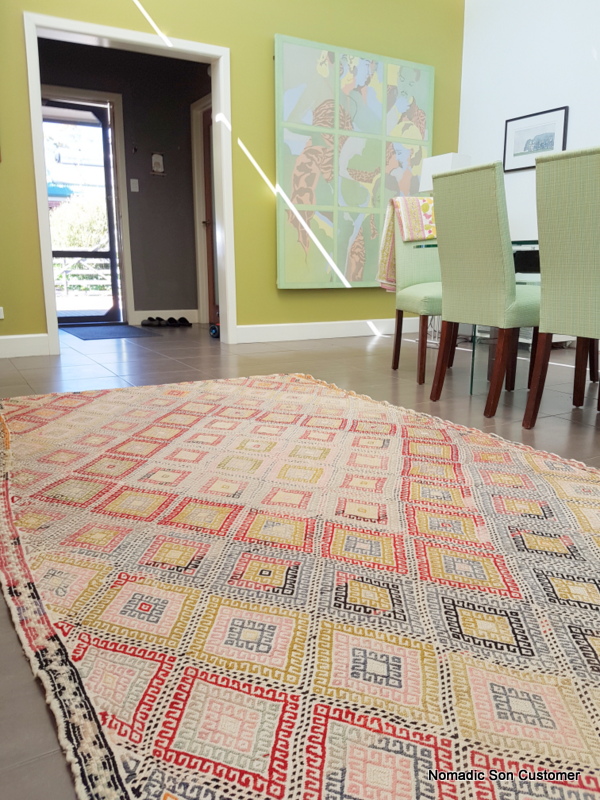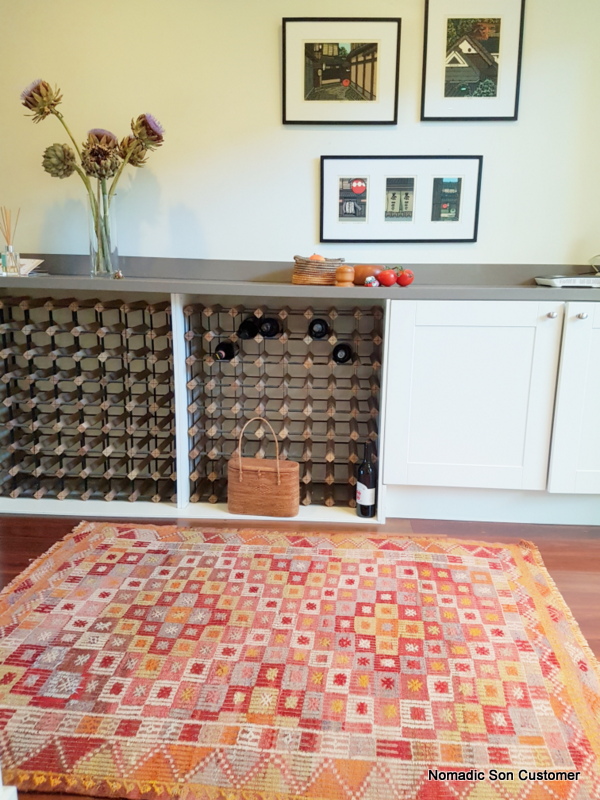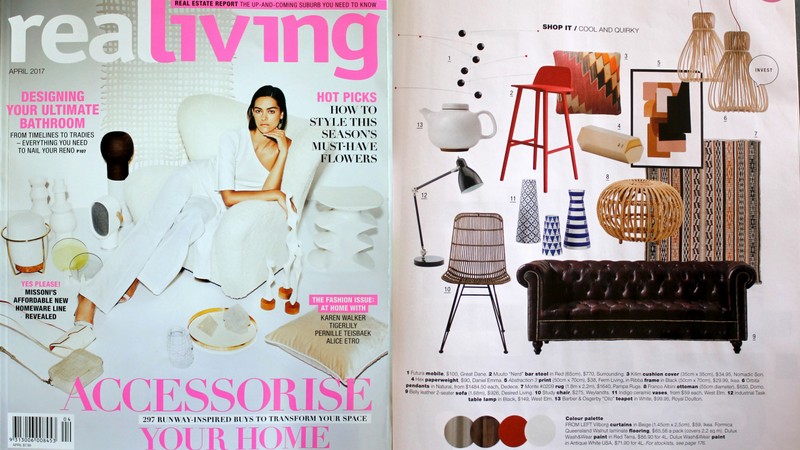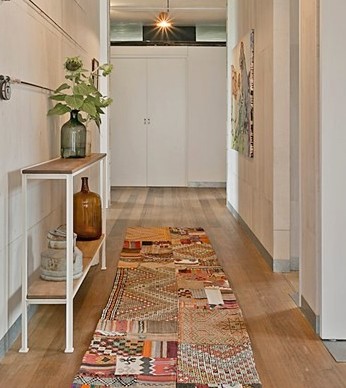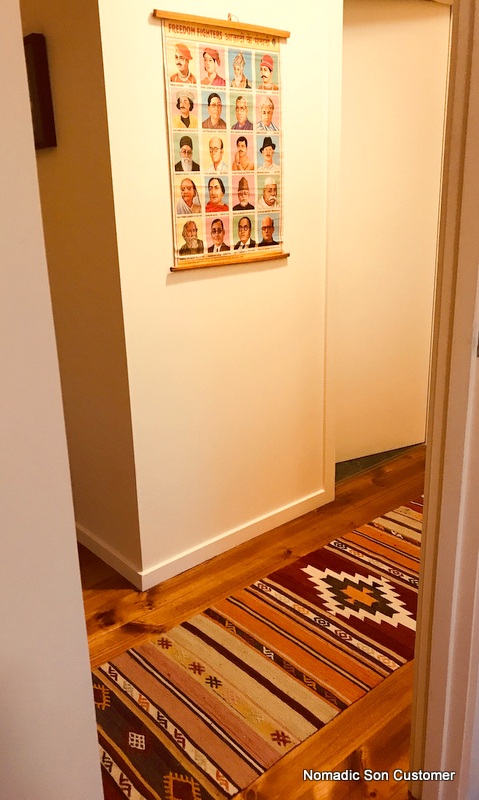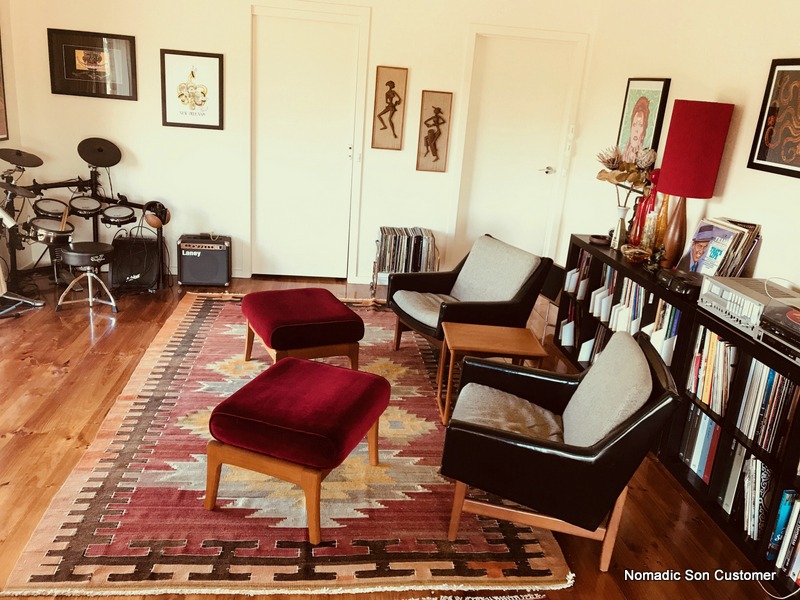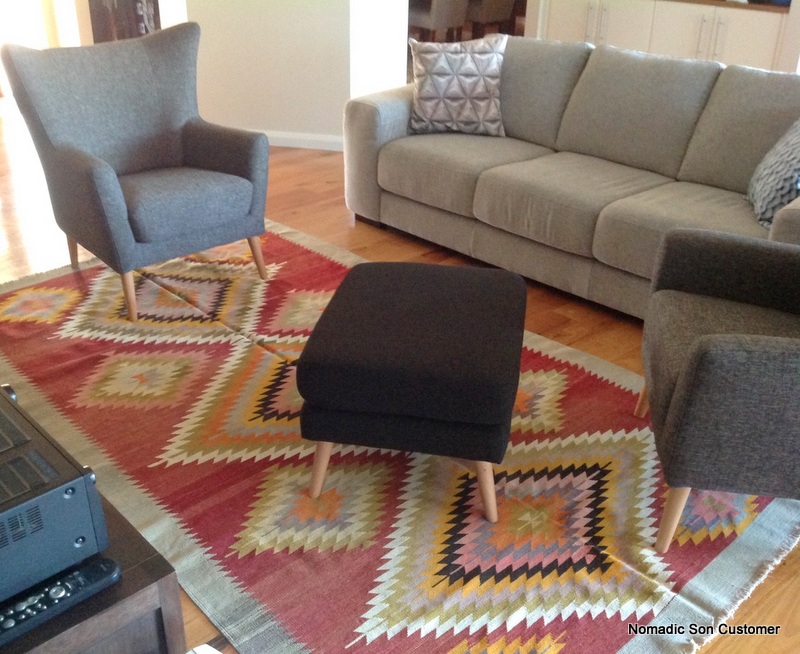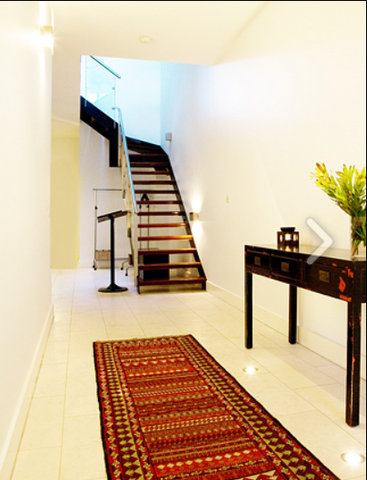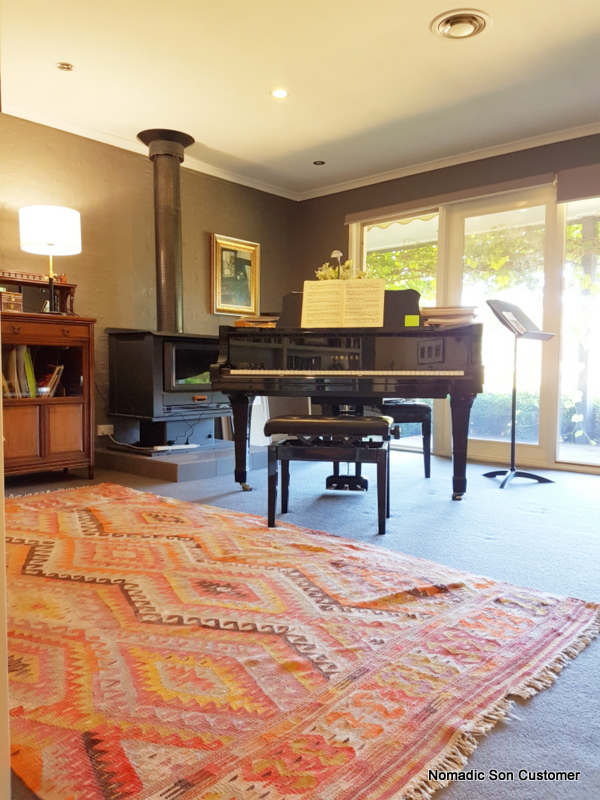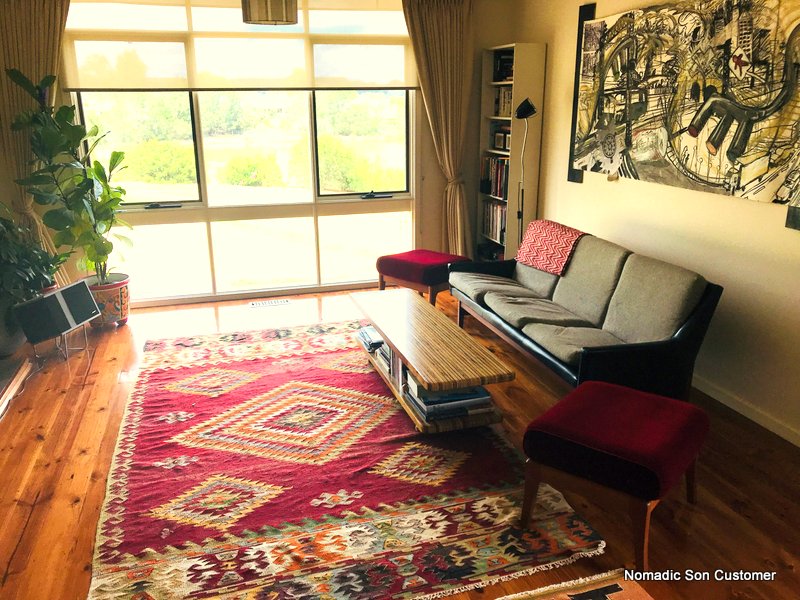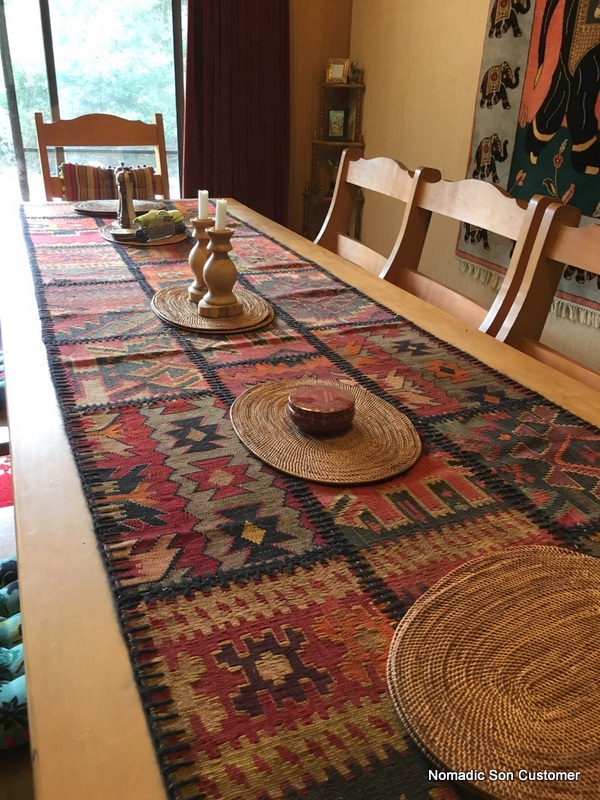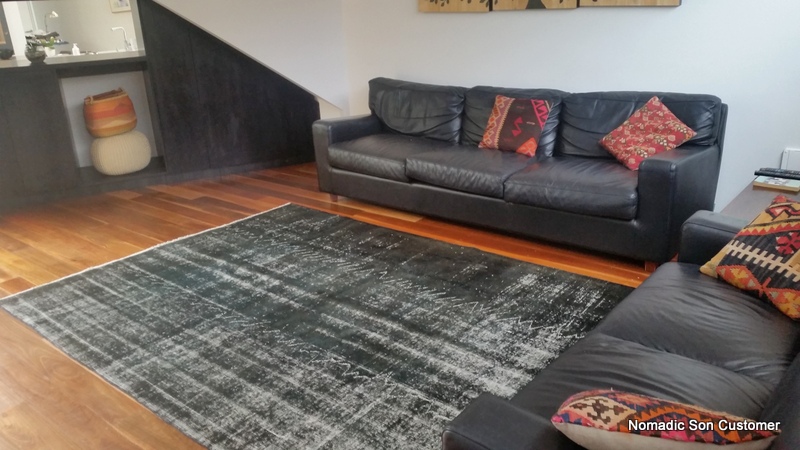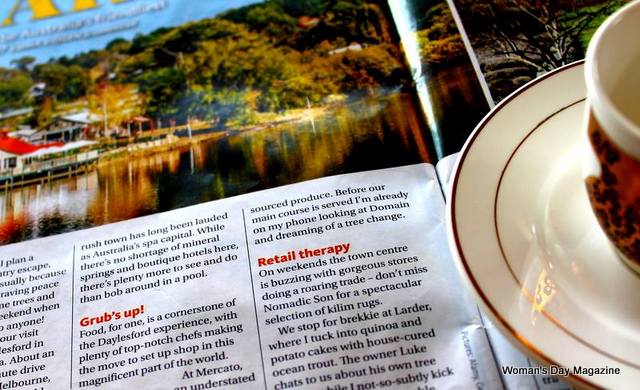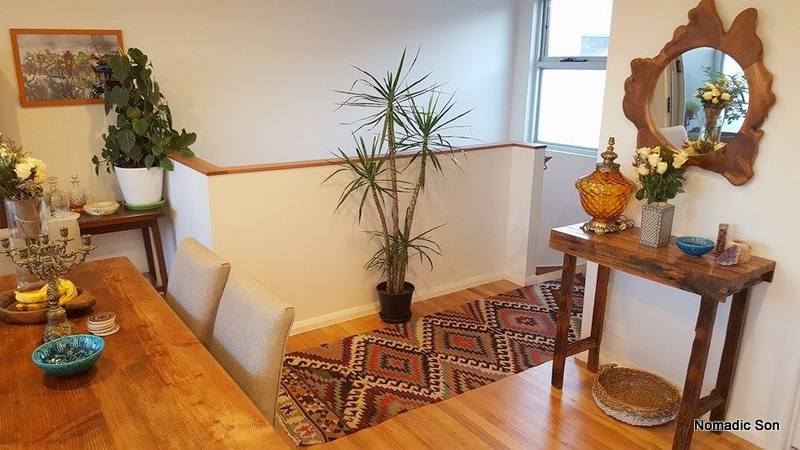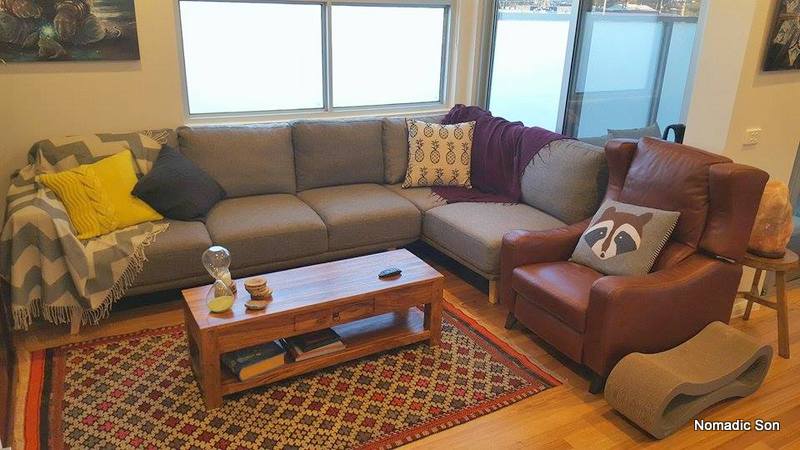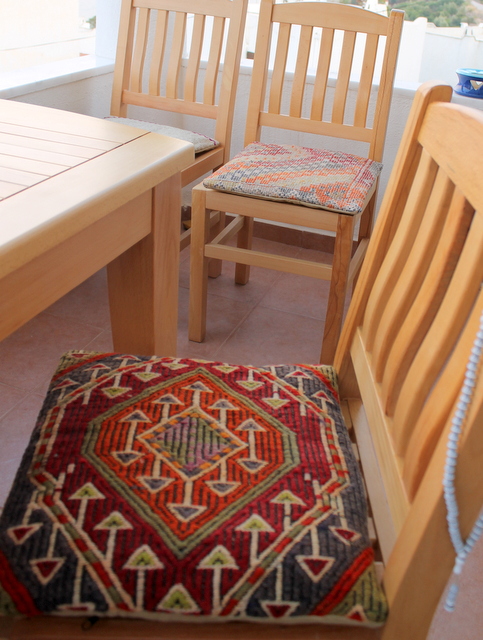 "Authentic, genuine & better than the pictures :) Thanks again, adding to my collection slowly."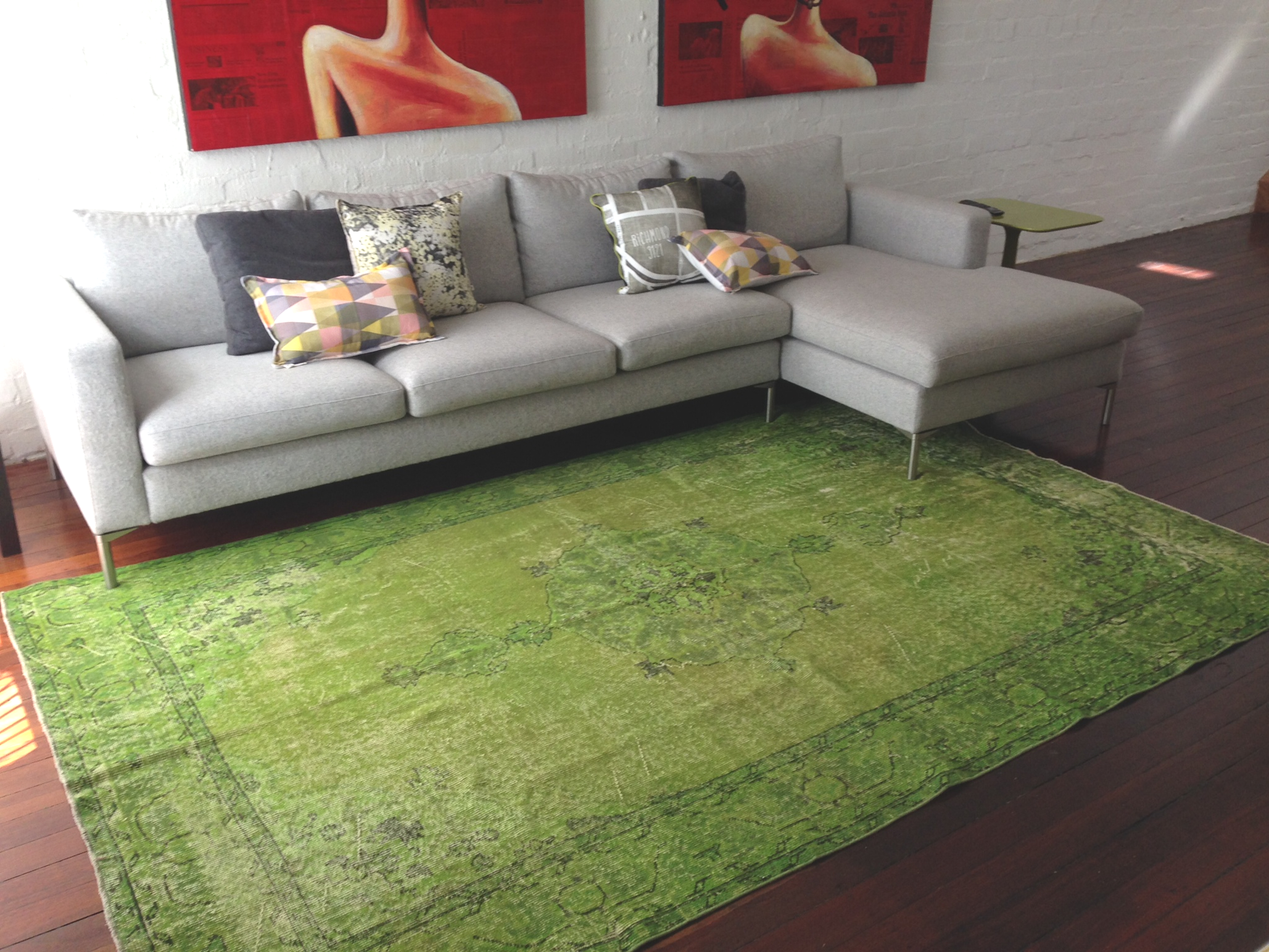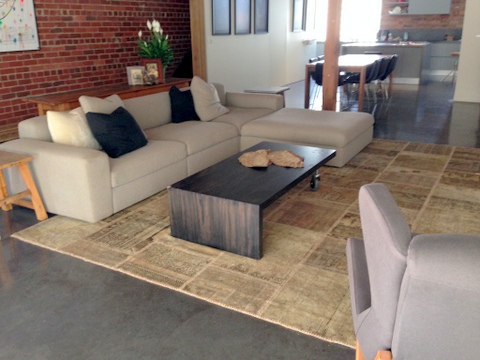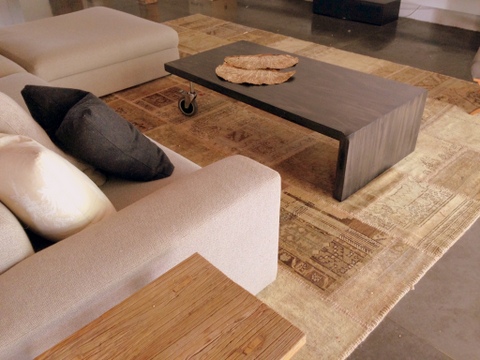 "Nomadic Son is fantastic: Absolutely fabulous. Their service is excellent and the runner amazing. So good I had to buy another couple of rugs."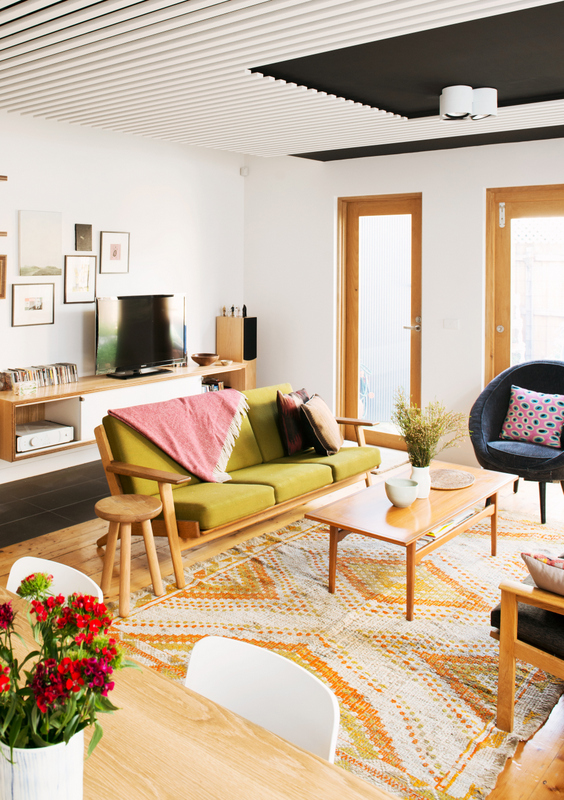 "Last week I had an amazing experience at Nomadic Son, in Daylesford, that I'd like to let people know about.....
A few weeks before I'd purchased a beautiful patchwork rug from them, made from hand woven, vintage pieces. It was in very pale shades of greys, creams, and off-whites – not the best choice for a rental property I know, but it was perfect on the grey limed floor in my country cottage.
Imagine my horror when my cleaner texted me to say the guests who'd just checked out had spilled red wine on my new rug, and the stains had completely dried! I thought the best course of action was to contact Nomadic Son as they may be able to refer me to a professional rug cleaner. The owner said to bring the rug in.
When I arrived at Nomadic Son she was waiting with bowls and cleaning materials. She spent the next 3 days (her days off), cleaning the spots, waiting for them to dry, and then repeating this process, until none of the stains remained. And she wouldn't accept a fee for this service!
I can't speak highly enough of her customer service. Well and truly over and above the call of duty. Way above my expectations. Not only was beauty restored to the rug but my spirits were revived. Thanks Christie!" - J - Daylesford.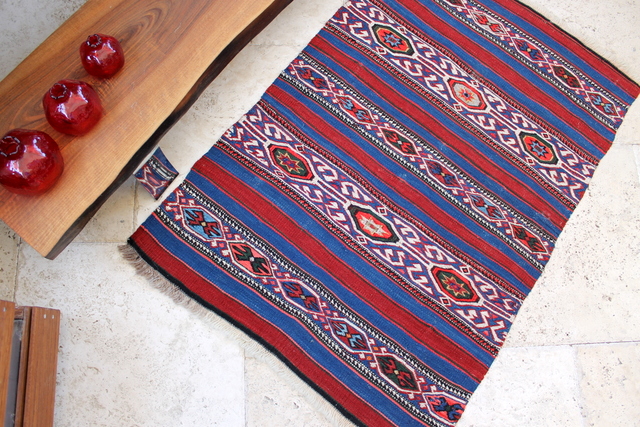 "I recently purchased an 18 cm Kabartma plate from Nomadic Son and it is absolutely beautiful. The service I received was amazing, in fact the best service I have had from any online shop. I have since purchased two colorful ceramic sparrows and love them too. I will certainly be a returning customer."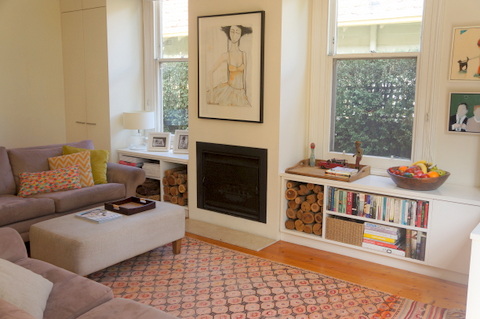 "Just a quick note to say thank you so much for my rug. I love it and it looks absolutely beautiful in the room!" - Kate James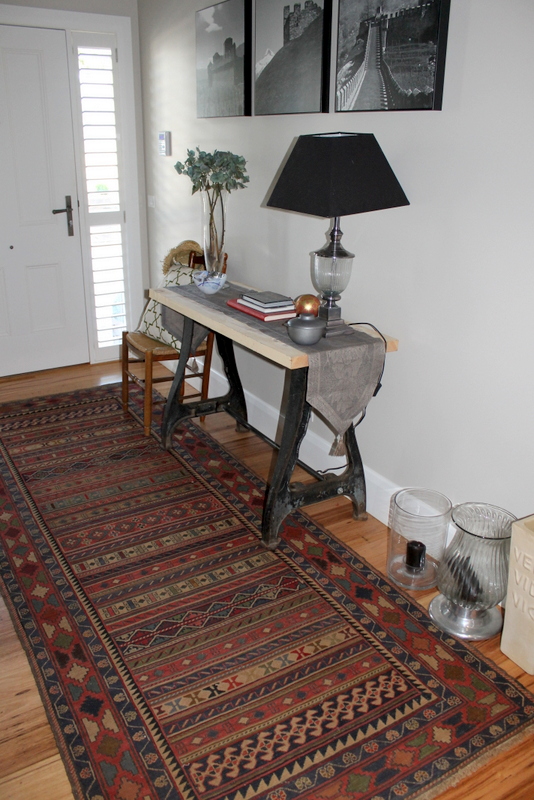 "Just emailing to let you know the cushions I ordered from you arrived yesterday – beautiful beyond words! The photos on your website are very accurate in terms of colour reproduction, however, no photo can convey the beauty of the natural texture of the weaving and the depth of colour in the dye. I am delighted with my purchase and can hardly wait to take the drive to Daylesford and enjoy browsing in your shop."
C.F. - Williamstown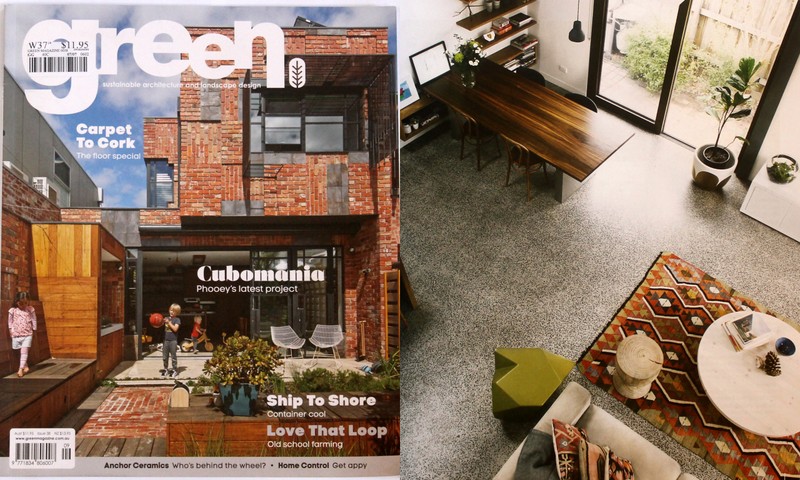 "The original cuval cushion is just a beautiful addition to my home. The brocaded weave is intricate and the colours are still vibrant today
given the age of the item. The natural weave back adds to its rustic appeal.

Great service I received my cushion within 2 days of my order. Can't wait to order more."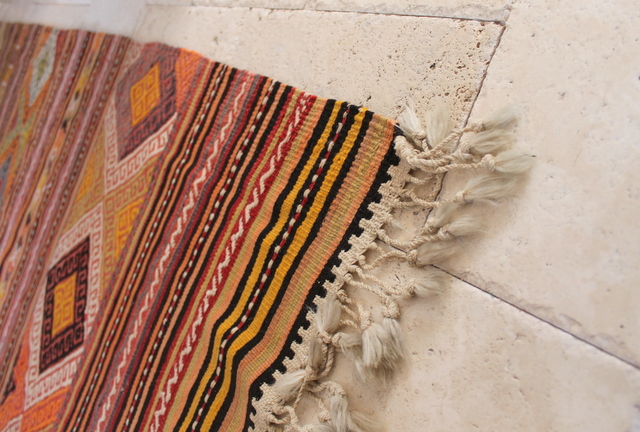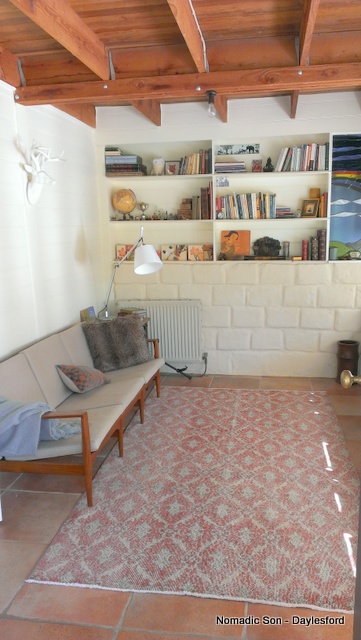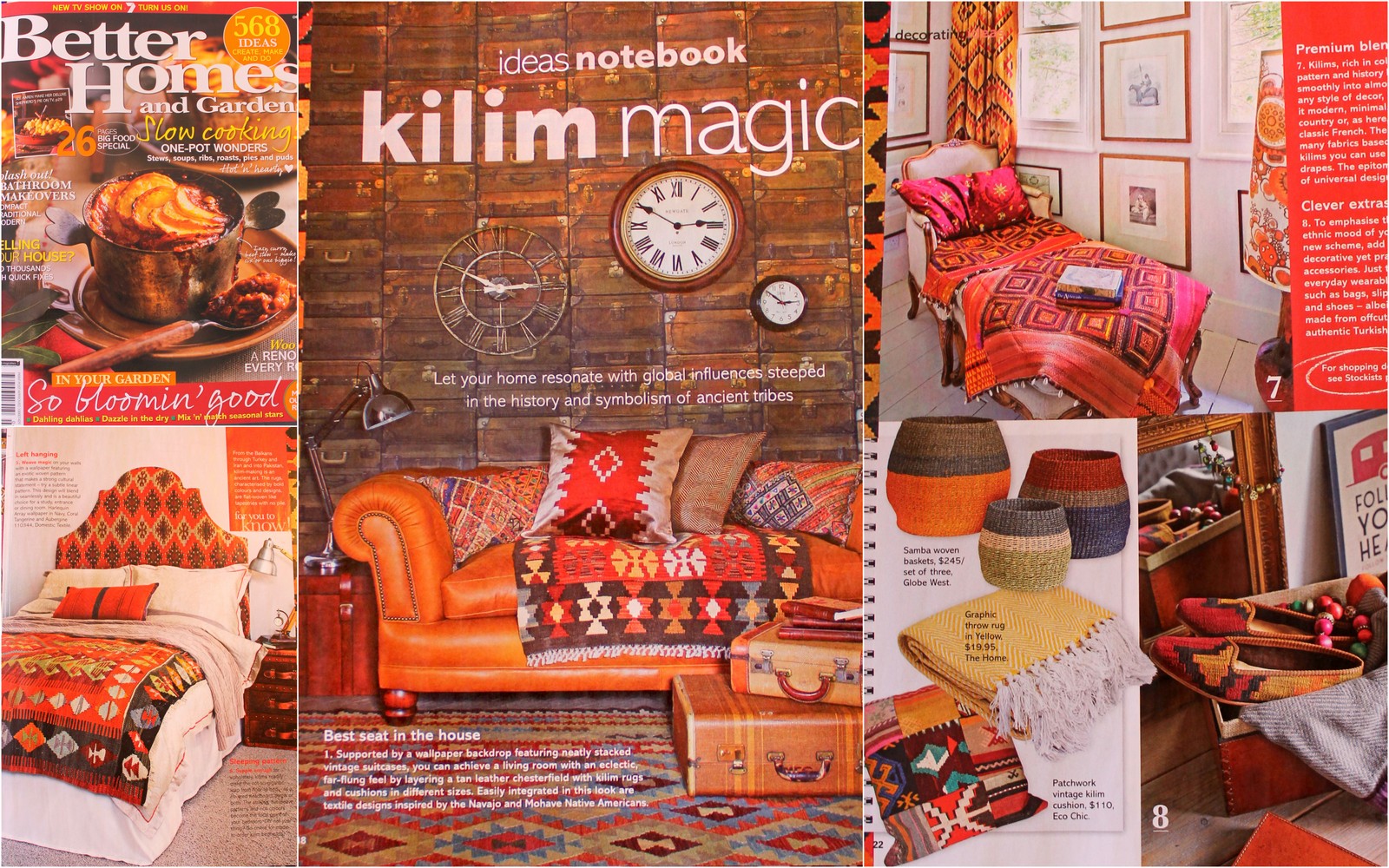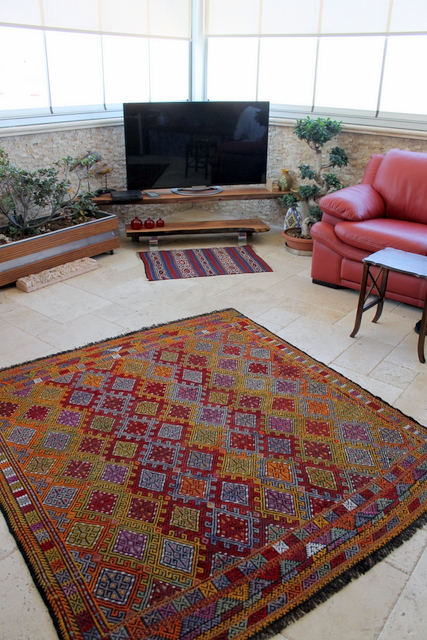 "Absolutely fabulous service -so easy every step of the way. I had been putting off getting a rug because I thought it would be too difficult and too expensive. Kudos to you Nomadic Son for offereing such wonderful rugs at a reasonable price. Love the underlay btw. Highly recommended!"
A & H, Sydney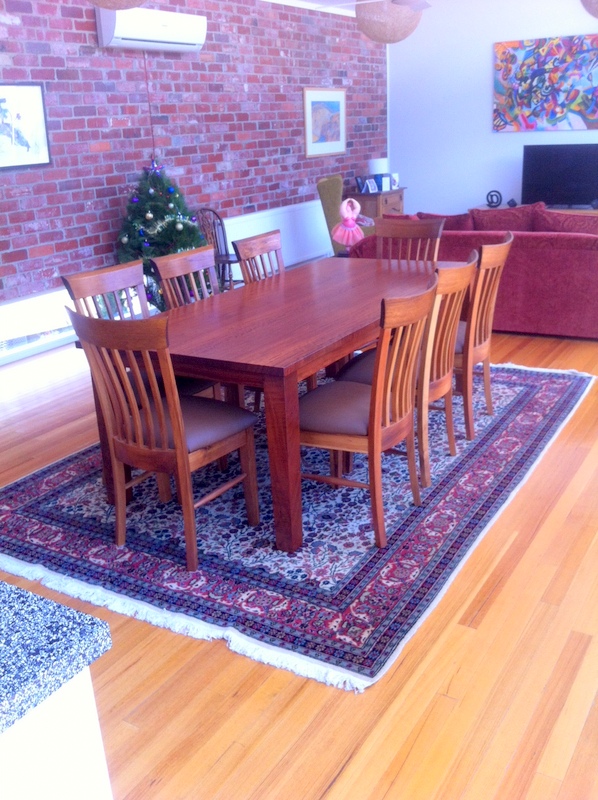 "I purchased a Kilim off you today and just wanted to let you know that it is absolutely perfect! My husband loves it and it looks as though it was made especially for our entry.
Thank you so much, it was lovely to find your shop and all the beautiful Turkish pieces you stock.
Thank you again." J.Y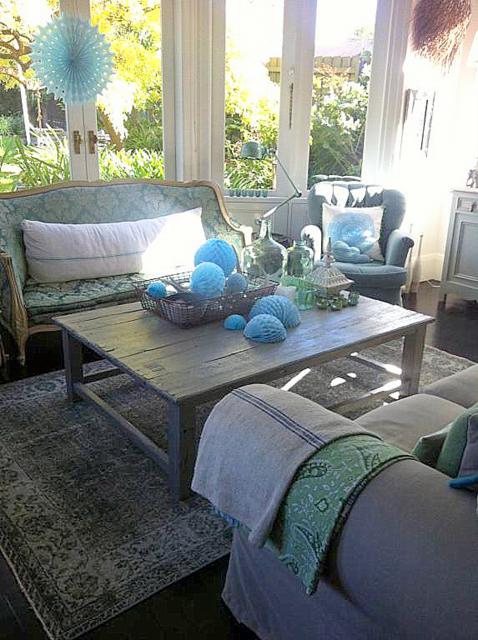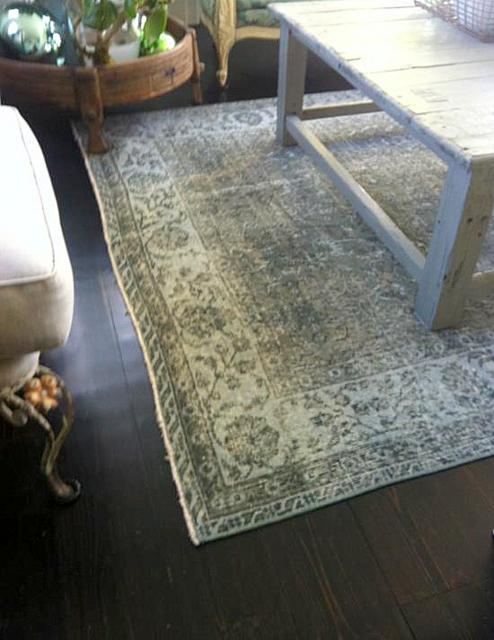 "Thanks a lot for the wonderful service you provided re: the purchase and delivery of our patchwork kilim !
I really liked the warm and rich colouring of the different patterns but it totally did not suit the space for which I bought it so I nearly send it back, but for one try in another spot under the dining room table, being my last hope.
And to my big surprise, it looked great and seemed to have been made for it! It lifts up the whole area and the colours beautifully match the rest of the furniture.
Thanks again from a very happy customer!"
Regards,
R.B Fremantle WA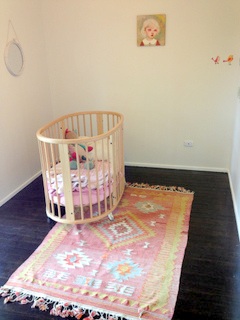 S @ Avoca Beach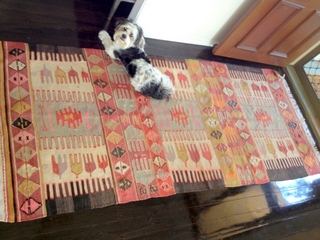 "LOVE the stock thanks so beautiful. The tapestry Rose cushion has already gone out to ******* for a shoot! Can't wait for the inserts to arrive and we will be buying many more - so glad I found you."
Thanks, **** **** , Melbourne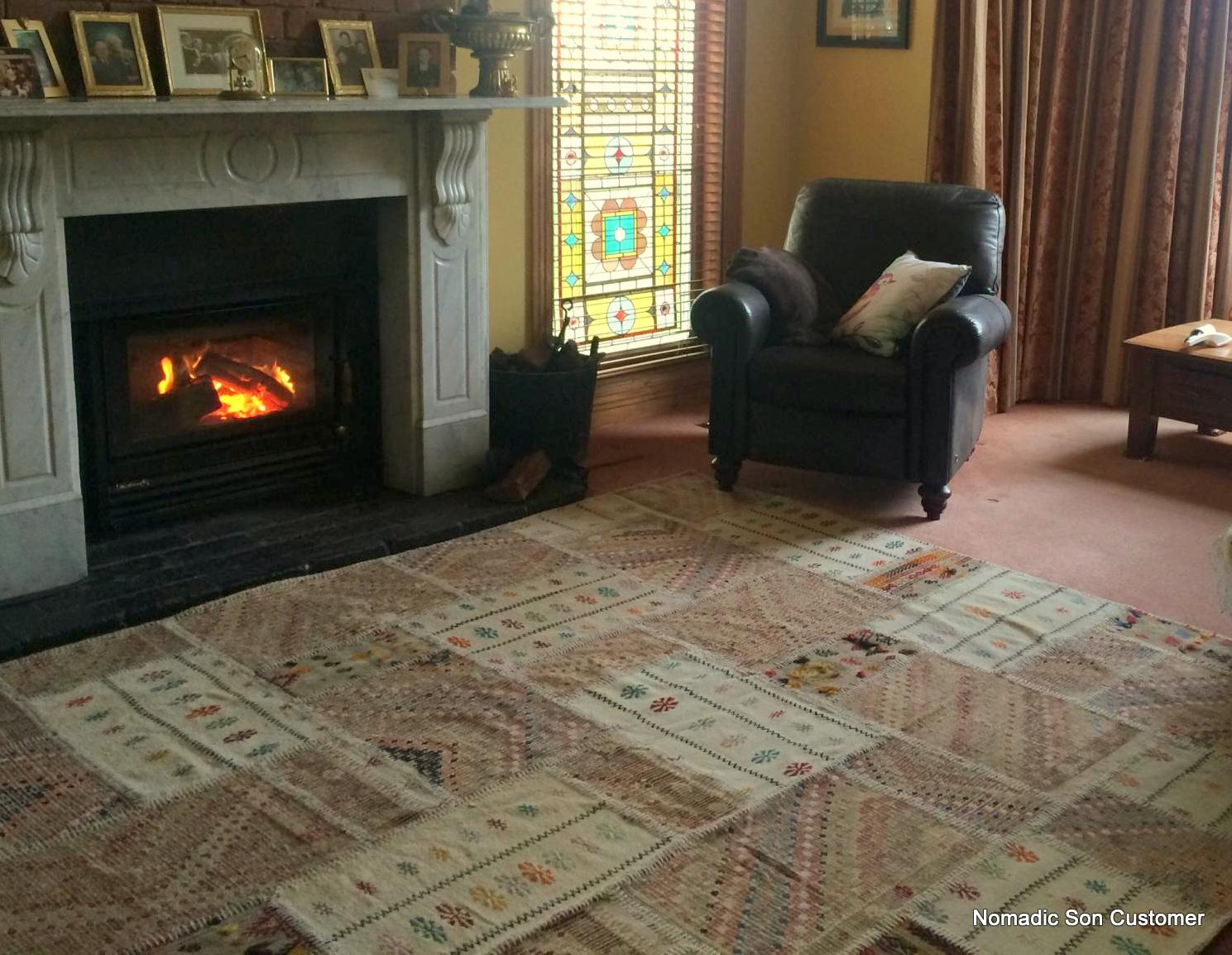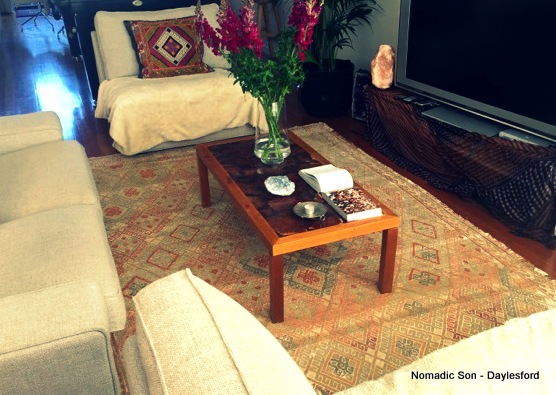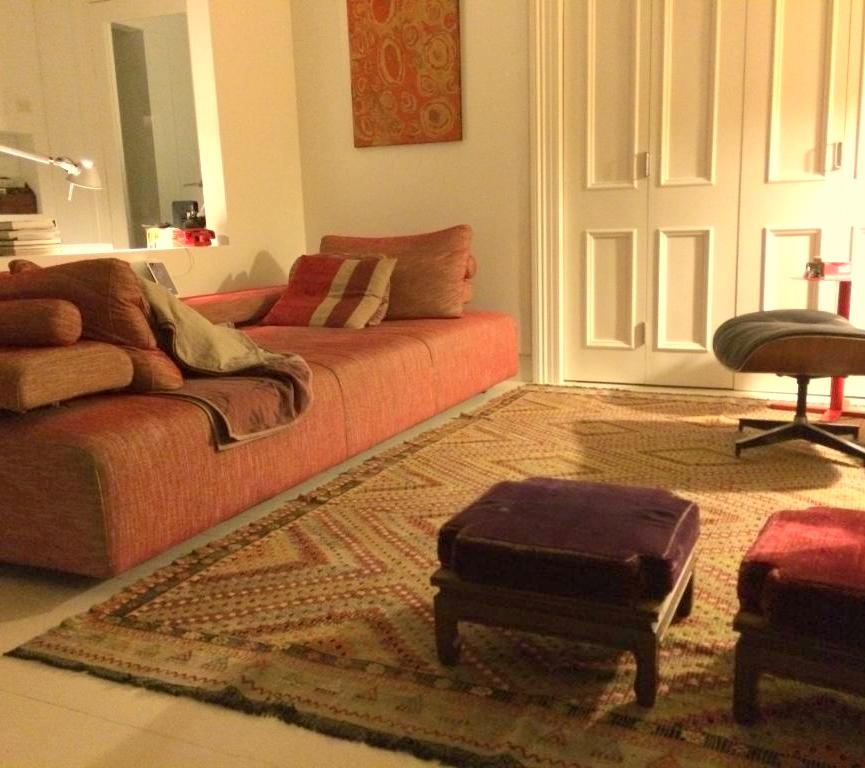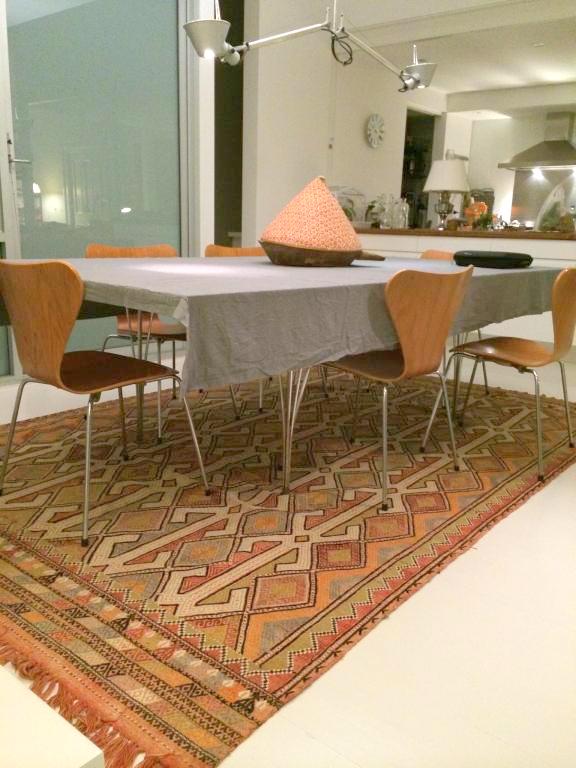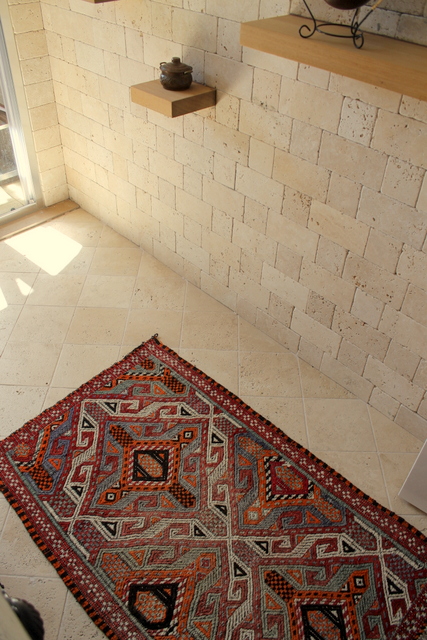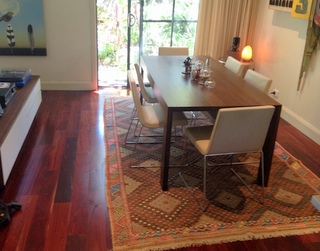 "Just letting you know I received the kilim and it is perfect. I really appreciated the personal note and canvas pouch that the kilim came in- made it feel a bit special!" R.R.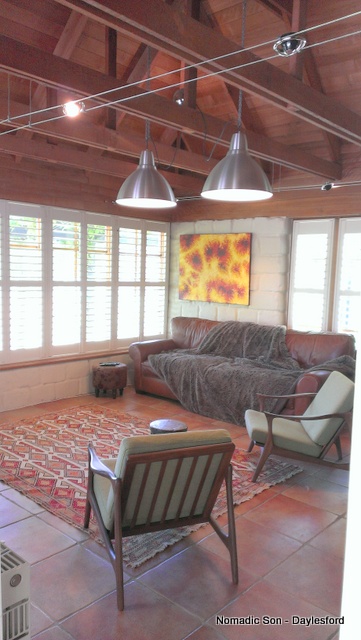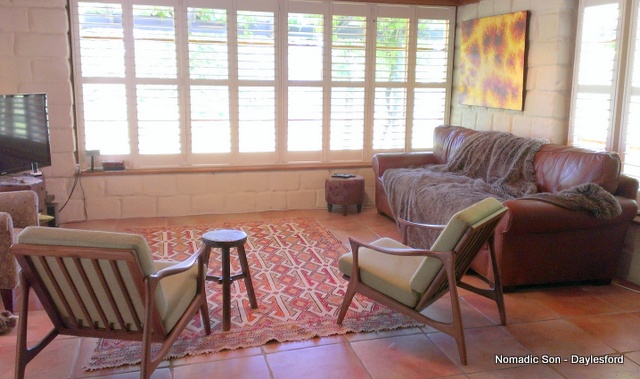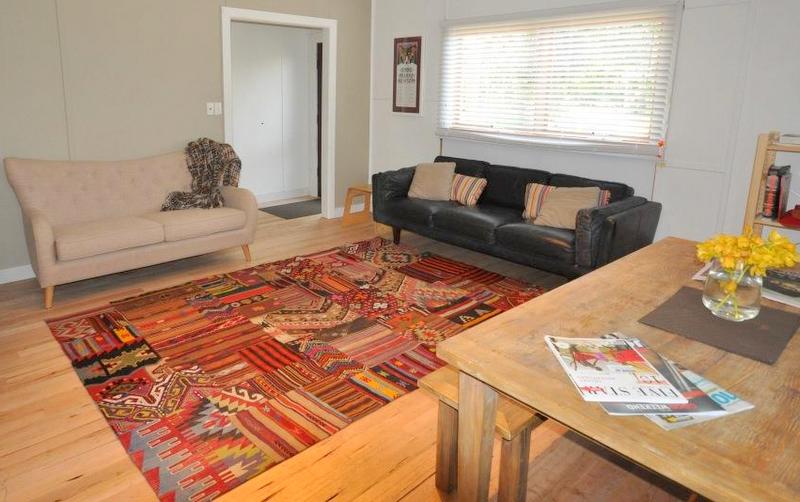 "We are absolutely loving the kilim – we're so happy with our purchase. Many thanks."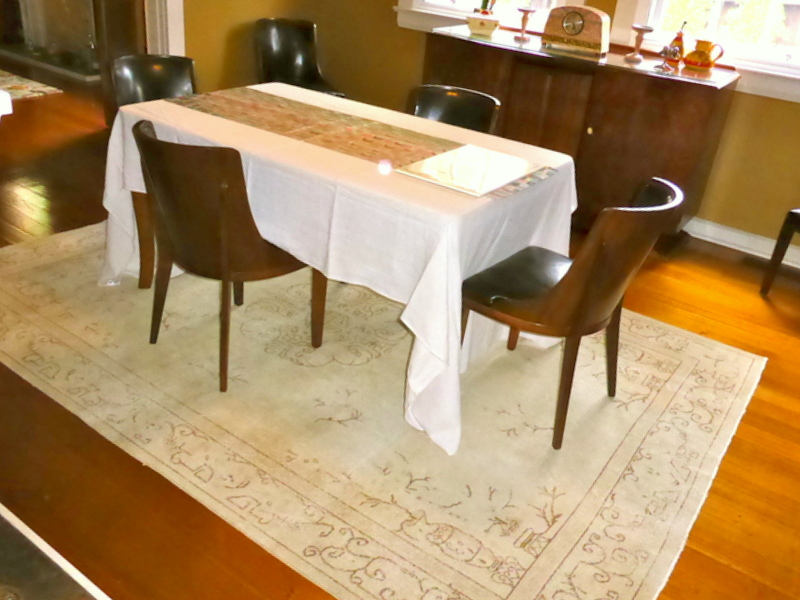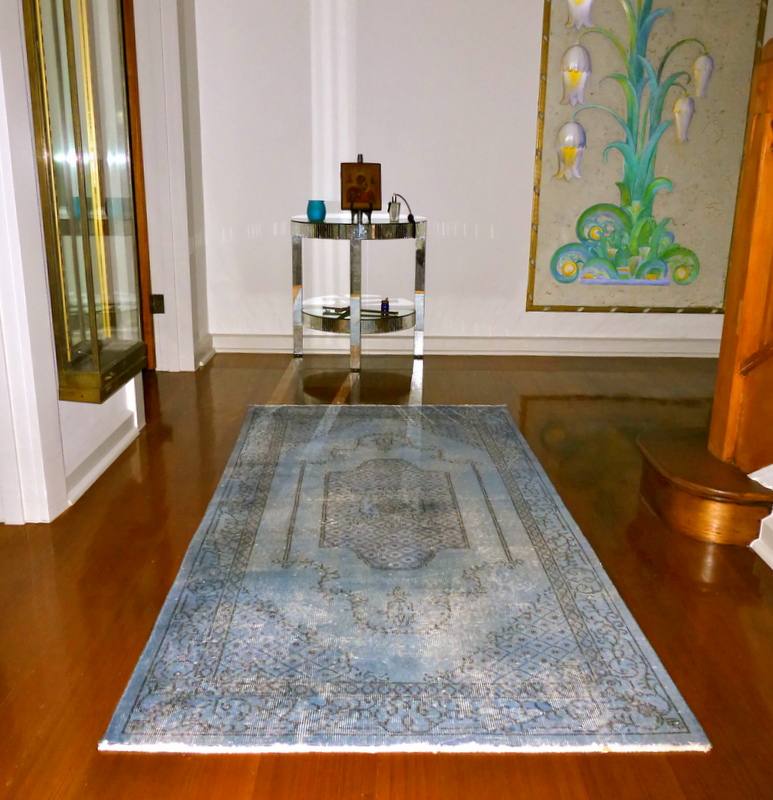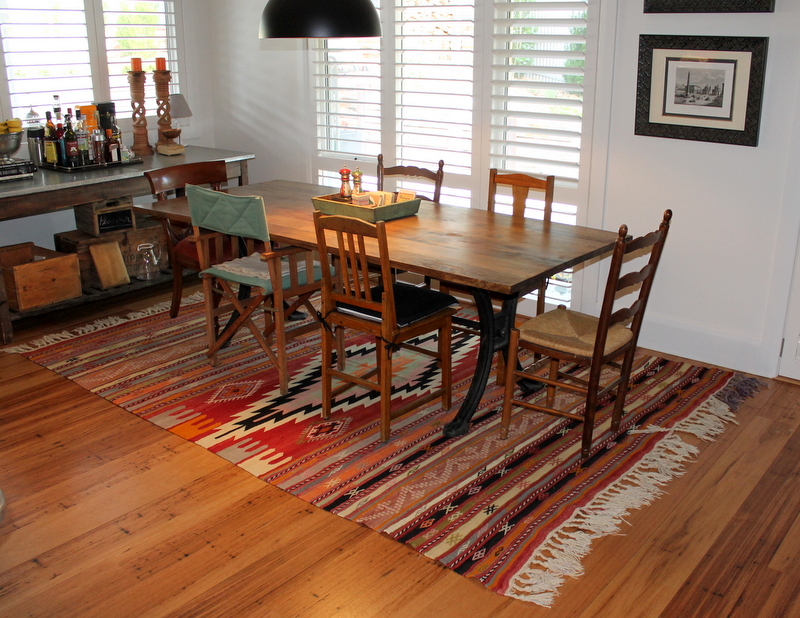 "You know,you have the patience of an angel. I hope I have not been too hard to deal with. You have done so well, taking all those photos and I am so happy to have had you to help me… You are a marvel and I thank you very much. PS… I will certainly let my friends know about your shop."
Warm regards, Maureen, New Zealand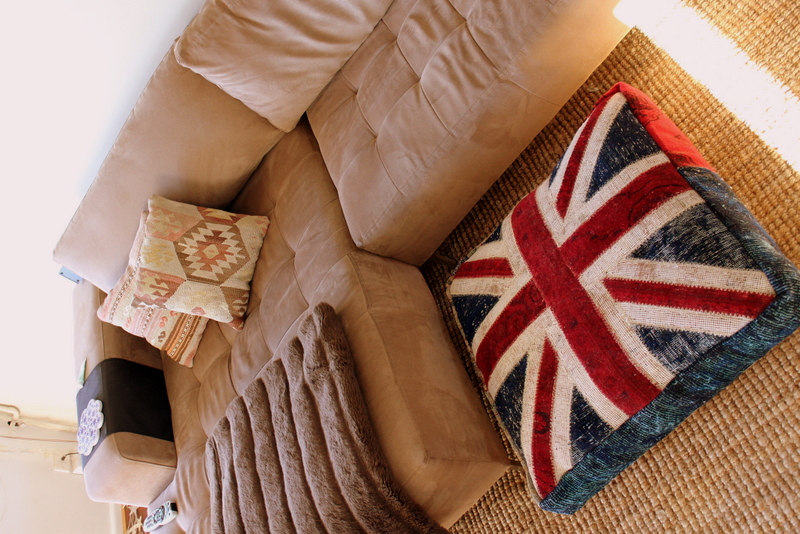 "I just wanted to let you know I received the cushion covers, (beautifully packed by the way) and we are absolutely thrilled with them, they look just fabulous!"
With kind regards, Liz, South Australia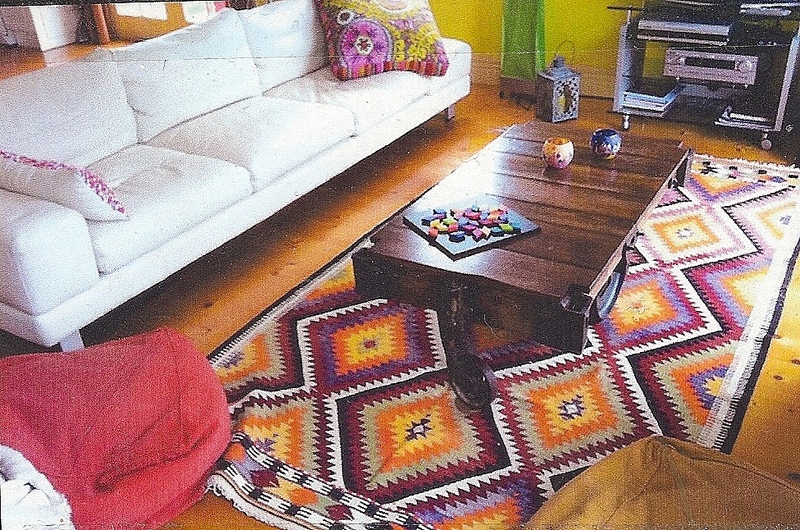 "We were so excited to get our kilim in the post and with good reason. It suits beautifully, exactly as described and pictured. Thanks so much for the info regarding origin, motifs etc; it makes the piece so much more meaningful for us. All in all - extremely happy with our transaction. THANK YOU."
Lisa and James, W.A.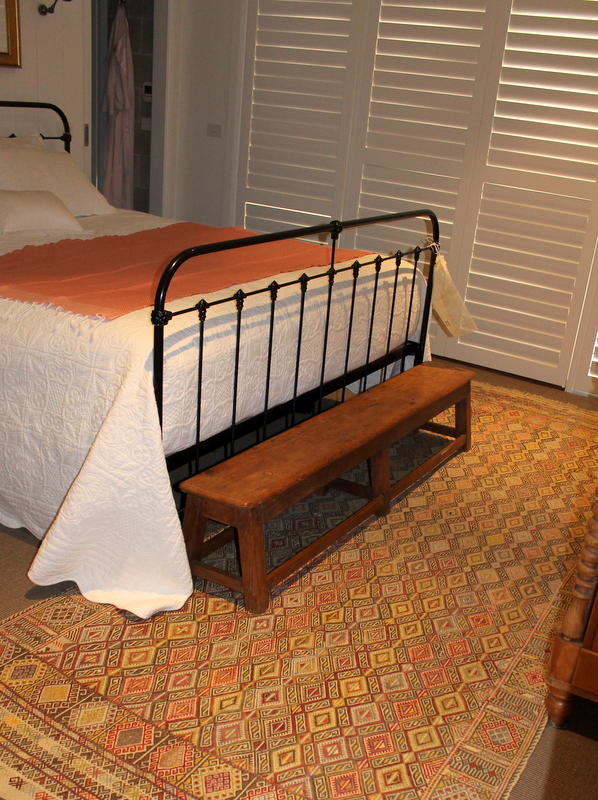 "Just to let you know we received the rug!! Love Love Love it."
Thanks again, Alison, Riverstone NSW
"Hi,
The parcel arrived..... your packaging was superb. I am delighted with the bowl chosen, it is beautiful and exactly what I had been chasing.
Thanks again for your prompt service.
Kind regards
John"
"We are well, thank you, and enjoyed our little holiday. However it is the KILIM which gives us the most joy! We are absolutely love it. It fits perfectly ,where we hoped to place it, and enhances everything around it. Thank you again , for spending the time with us to choose the rug we really wanted. We were also delighted to meet you, and enjoyed our chat with you very much-----and also your endless patience in answering our questions.
Thank you for sending on the history of the Kilim.We have already been closely looking at all the detail, and picking out those features you mentioned.
I am sure that it will give us endless pleasure!"
Warmest Regards, R and G Lacey, Melbourne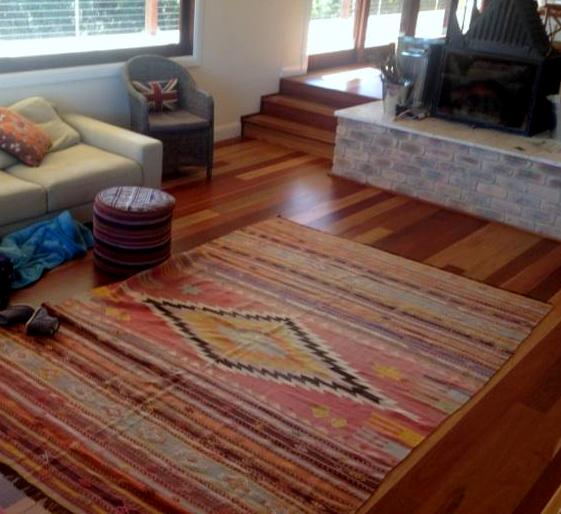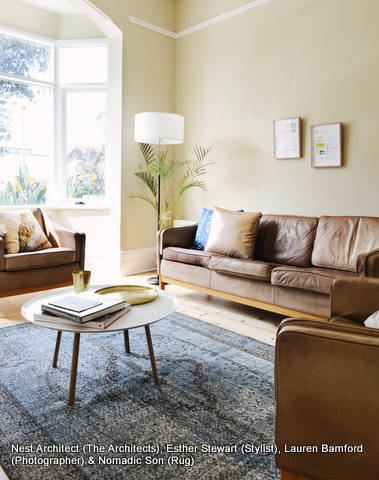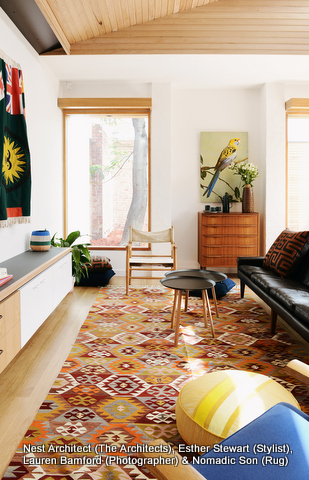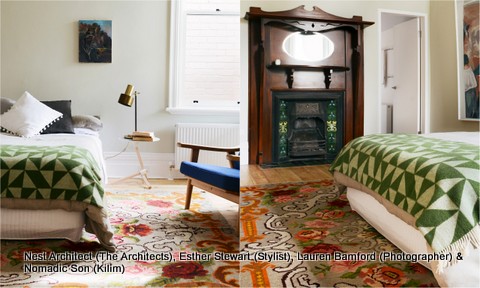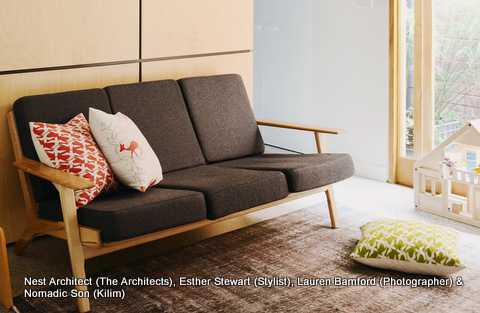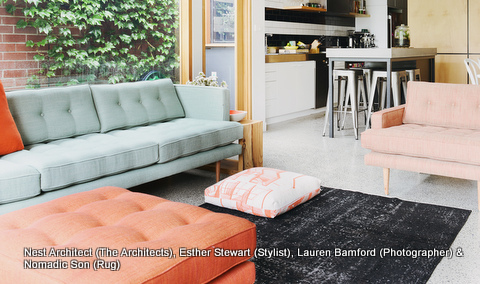 For more in situ photos and new products please visit our facebook page. "LIKE" our page to recieve updates on SALE items, NEW arrivals and great SPECIALS.